Thoughts on awnings in different weathers
They are great for wet shoes, coats, kids toys in wet weather but do you know how to secure them properly in the wind and rain? Here are a few ideas to help you........
Always invest in rock pegs which are perfect for hardstanding pitches. They are readily available at caravan accessory shops, Argos, Ebay etc and are not expensive.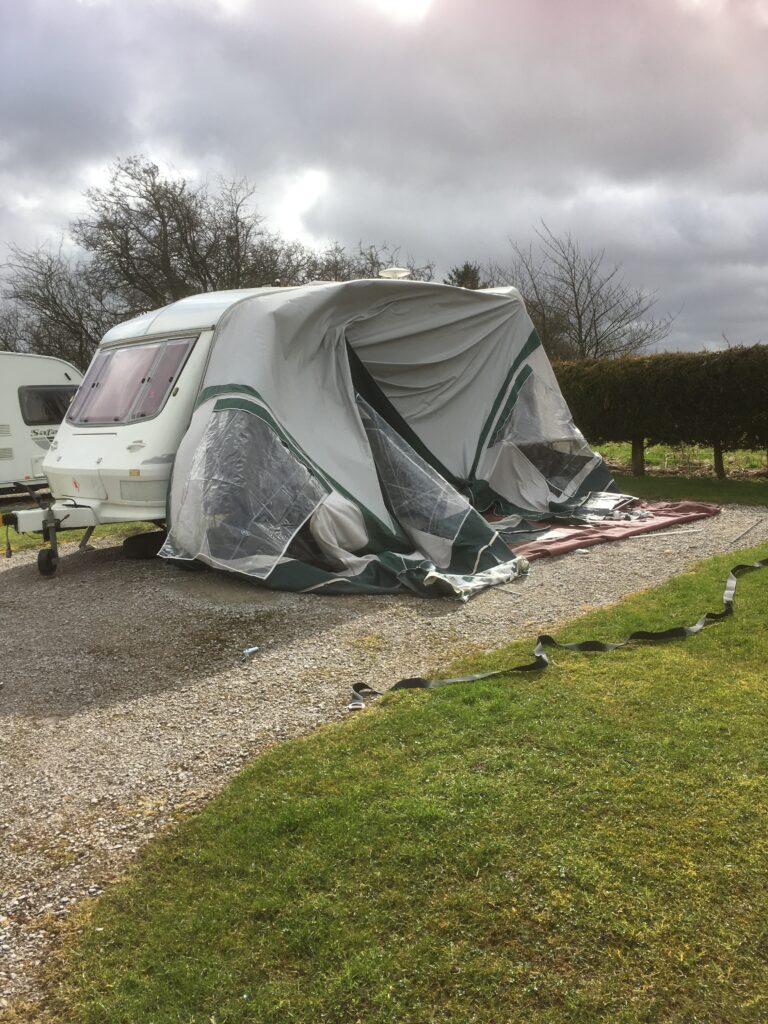 A storm strap which goes over the whole awning is essential for extra security in severe weather.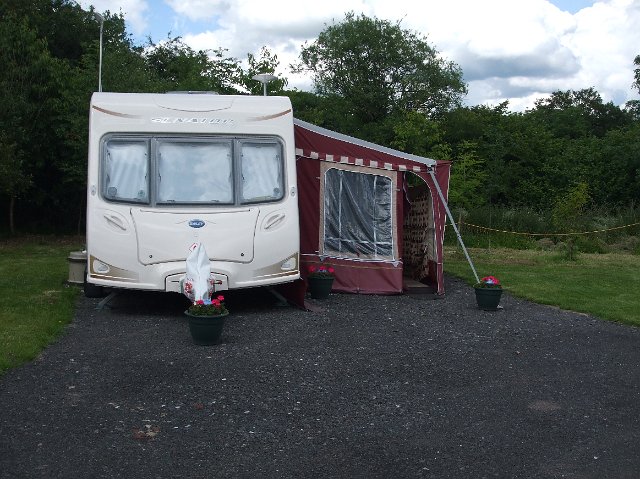 Awnings are ideal for extra storage space.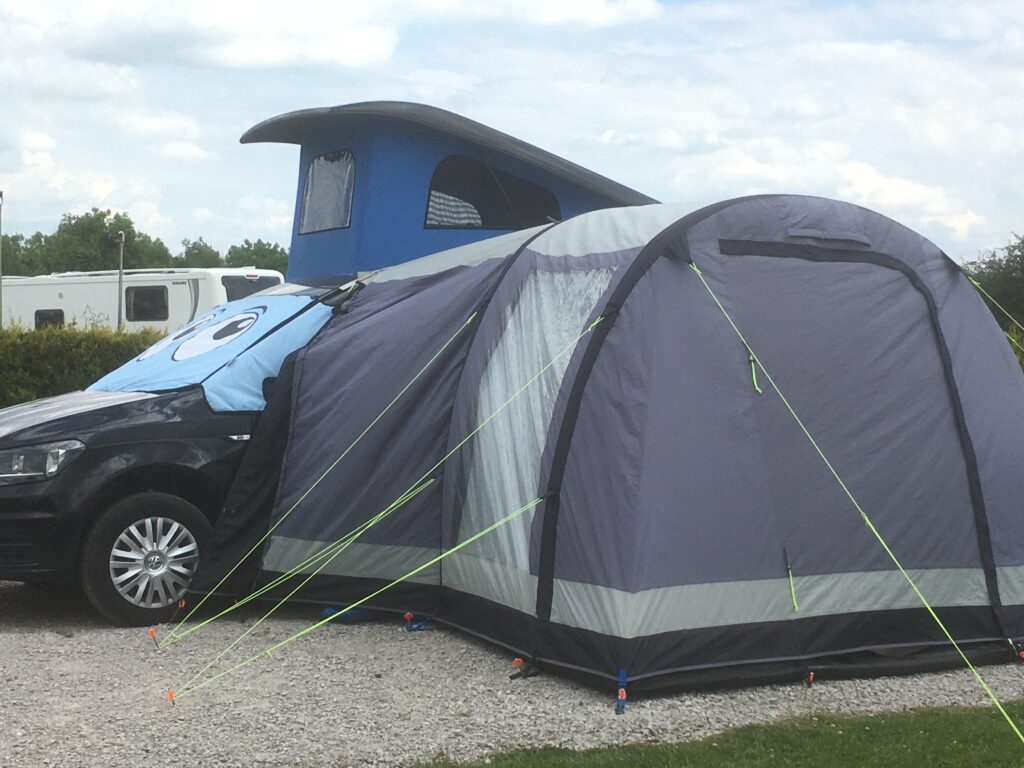 Always tension the material and do not leave it loose. Ensure all pegs are properly hammered in along the skirt (bottom part of the awning).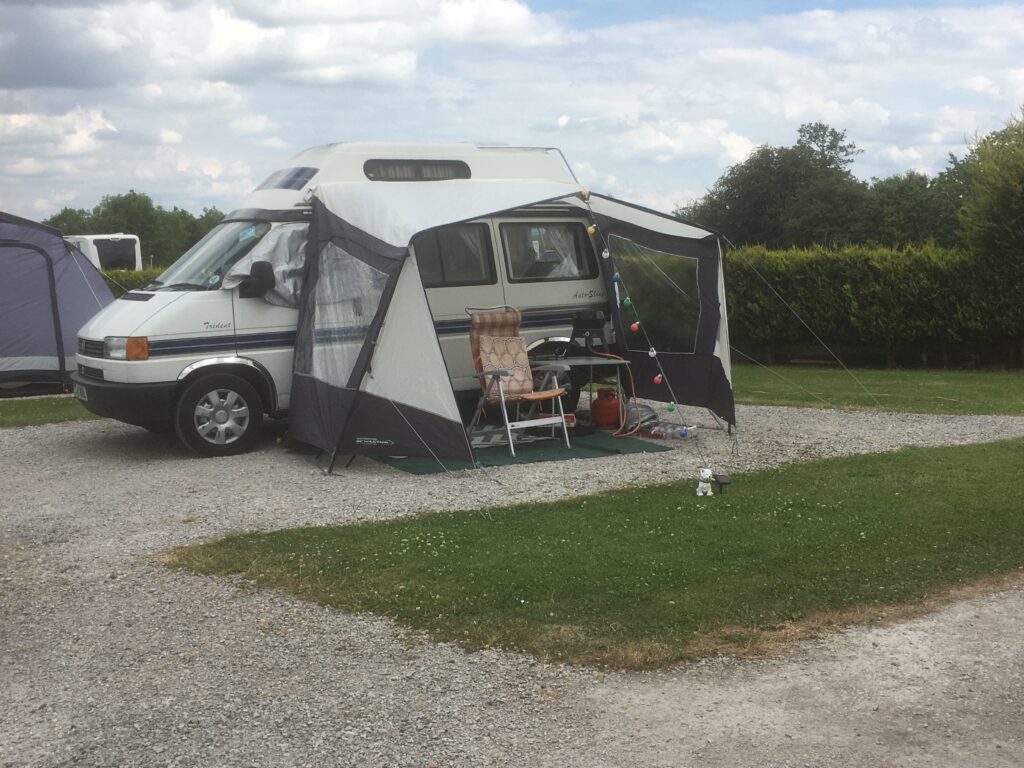 The perfect place to sit and enjoy fresh air and a brew or something stronger.