We love to find a little note in the letterbox.... Thankyou for our stay, we will be booking again. Our old dog (& us) absolutely loved your woods and walks through them.
Mandy, Alison & Meg June 2021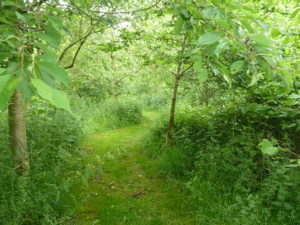 Dale Hey Touring Park Comments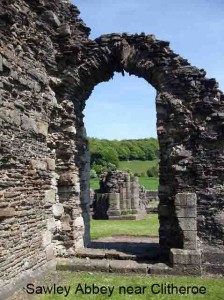 Reviewer: Barriewill Date of Visit: September 2010 Unit: Motorhome Stayed for 2 nights on the 5 van site for £10 inc. EHU and W.C. Facilities. John and Catherine, the owners were most pleasant and helpful. John a mine of information on local hostelries offering fine food and real ale, the White Bull and Ribchester Arms being fine examples. The site was beautifully kept with well planned walks incorporated, a joy for responsible dog owners. Wonderful views in all directions from the site's elevated position. An excellent base for walkers wishing to explore all the attractions the Ribble Valley has to offer, and the bus stops outside the site for those who wish to travel further. Couldn't fault anything, the sun shone, Catherine's home made plum jam went down a treat and we will be back often to this excellent site.
Reviewer: Zakky1234 Date of Visit: July 2010 Unit: Folding
CamperStayed at dale hey for 3 nights we were made very welcome by John the owner.What a brilliant site especially for dog owners there are nice walks for dogs on well kept paths. The site is well kept the best I've seen so far. The toilet block is clean with plenty of hand washing facilities, I didn't see any children's play area on site but there were no children there at this time. Ribchester is well known for the roman ruins but we didn't visit due to weather This is a well kept site and I will definitely return.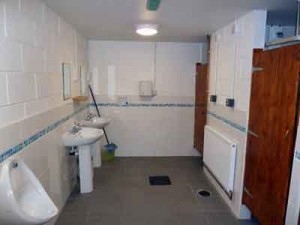 Reviewer: Norma+bas Date of Visit: May
2010 Unit: Touring Caravan We have recently stayed at Dale Hey caravan park & what a brilliant site this is! We are new to caravanning & this was our first trial outing. We thought we knew what to do-but soon found out we didn't, but we were met by John the owner who helped us so much, it would take ages to describe all the help he gave us (and Colin, the site caretaker, who was brilliant too). We can't thank them enough for making our holiday so good. The site is lovely. Well maintained, shower block modern & spotlessly clean. The views from the site are breathtaking. Highly, highly recommended. We'll be returning.
Reviewer: Grandadal Date of Visit: May 2010 Unit: Camper van
What a nice clean site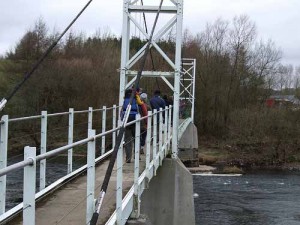 with great views. Hardstanding with hook ups. Really friendly and helpful owners. Only one toilet for C.C members and no showers but only stayed 2 nights and at £10 night for 2 that's a bargain. Would definitely stay there again. John has made some excellent walks around the site and doesn't seem to stop working at making the site nicer. You really need a car to go for eats and drinks at night as its uphill all the way back from Ribchester.
Reviewer: Towbarjim Date of Visit: May 2010 Unit: Touring Caravan
Very neat, clean, tidy CCC Certificated site. The owners should be very proud of the thought and effort they have obviously made in providing such an unspoiled site in a gentle, countryside setting.For £10 per night we were provided with a level hardstanding pitch with electricity and water. No shower, but a very well designed disabled toilet, with key, at no deposit. There was a large, local 2 night rally at the weekend, but set at a distance from our own. Being a Country & Western rally, they were naturally attracted by the large purpose made, on-site community hall, which again made no inroads to our tranquillity. I was surprised at the emptiness of Ribchester, being of such historical importance, but there are things to see, with a good play area for children. There is a Black Bull pub, which I understand is nigh on closure, and, a White Bull pub which seems to be thriving, with a good reputation for food etc. The Ribchester Arms also seems to offer all within a country setting. We love fresh farm eggs when caravanning and we were not disappointed with Singleton Farm just down the road offering 1 doz. large @ £1.30 and extra large @ £1.50. Overall to be recommended to anyone wanting a quiet life.
Mark and Clare Chamberlain, Happy Campers Club:

Great site even in the wet it was gloriously sunny.

Beccy Seymour, Darwen Lancs:

Gets better every time, the site is looking fantastic keep up the hard work.

Mr. and Mrs. Fryer, Oldham:

Will definitely come back thank you.
Review by: Martin. Date of Visit: March 2009 Unit: Motorhome
We have just spent the most relaxing few days at the site. Excellently situated and convenient for a variety of pursuits. The views are quite spectacular, the facilities first class and the pitches well proportioned giving ample space to enjoy the surroundings in peace and quiet. A great deal of thought has gone into the planning and layout. John and Catherine the owners, could not have been more helpful and we wish them every success with the venture. Diary dates penciled in for the forthcoming summer season.
Ellie Digby, Stirling Caravan Club:

Lovely views wonderful hall.
Linda and Graham Livsey, Cavalier Caravan Club:

Great site all made welcome by the owners can't wait to come back.
Jean and Ron Bell, Northwest Stirling:

Ten out of ten lovely site.
Debbie and Gary Allan, SLDA:

Was told it was beautiful and it is.
Phillip and Lynda Jackson, St. Anne's:

A Lovely site with great walks will come again.
Roy and Hazel Downs, Thornton Cleveleys:

A lovely site lovely views a credit to you.
Sue and Roger Higson, Cheshire:

Had a nice weekend very nice site and views
Dave and Lily Baxter, West Houghton:

Lovely people beautiful site magnificent views and will return.
Don and anji Baily, Ozzy:

Great medieval weekend Lovely views, Kept us all warm and dry.
Dennis Connolly, Cheshire:

Had a lovely time coming back soon.
Julie French, Coventry:

Lovely peaceful site, fantastic owners.